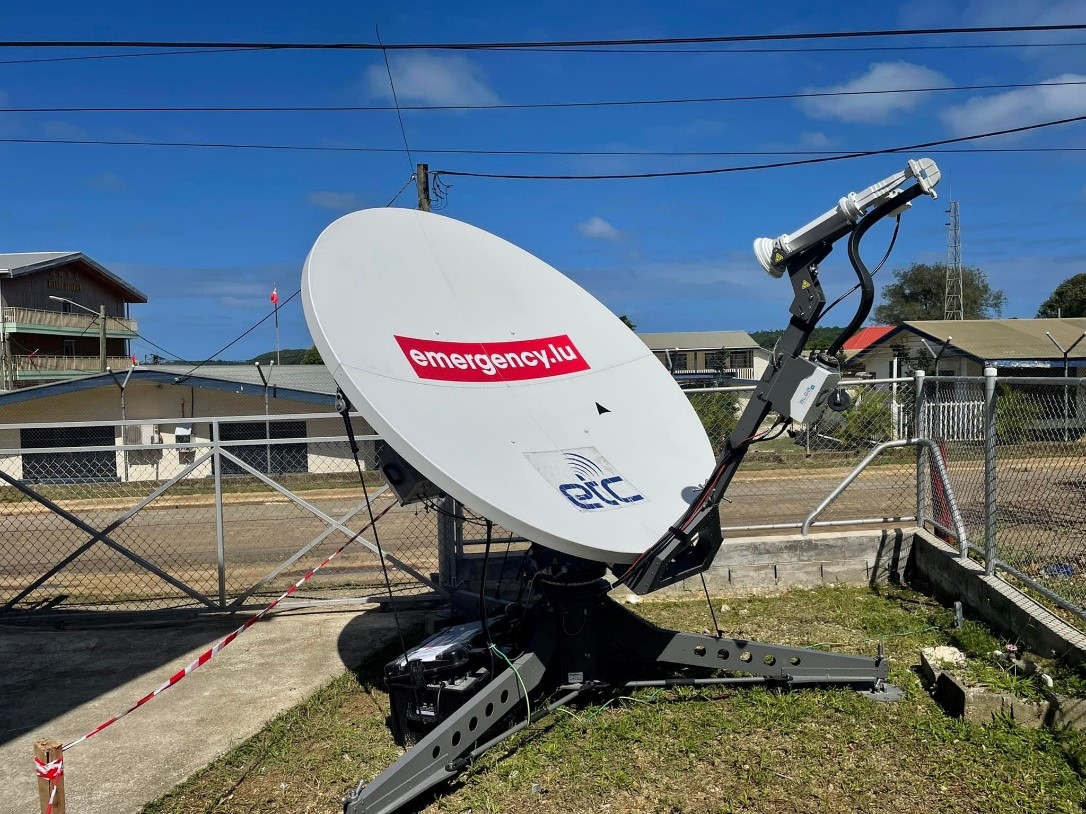 23rd August, 2022. Emergency Telecom Cluster (ETC) Pacific and Department of Communications' team successfully installed and commissioned two satellite VSATs at Vavaú Emergency Operation Center and Haápai Emergency Operation Center in Neiafu and Pangai respectively.
These terminals is a donation of Emergency.lu via ETC Pacific and World Food Programme through Société Européenne des Satellites (SES), a private satellite operator that is largely owned by the Luxembourg Government.
VSAT Installation at Ha'apai.
ETC Pacific Technical Consultant  Mr. Godefroy ASIAMUAH comments, "The heart of this satellite equipment commissioned is a latest technology designed by Emergency.lu to meet urgent deployment to such emergency sites. There is not much time needed to acquire satellite reception before transmission is activated. In saying this, this project is special and unique to the ETC Pacific deploying such a new design successfully as expected for the first time."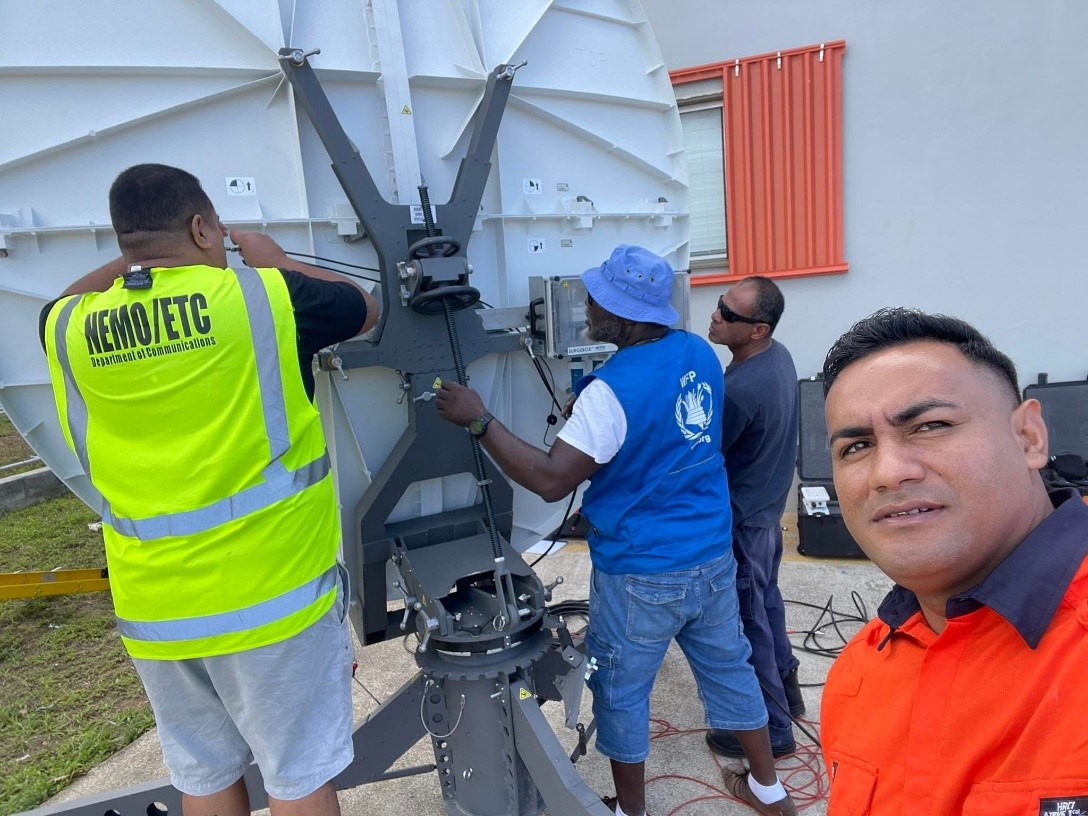 VSAT Installation at Vava'u.
Director for Communications, Mr. Tuihalamaka added. "The equipment is serving both locations with 20 Mbps capacity each aiding traffic load onsite as well as nearby bridged sites. The EOC office will benefit from this as the terminal is occupying satellite connection through SES's C-Band satellite that is well known for providing consistent internet connectivity throughout the region, hence, we thank donor partners specific to the Luxemburg Government, Emergency.lu, Société Européenne des Satellites, World Food Programme, and Emergency Telecommunications Cluster Pacific."
This satellite terminal will serve for six month period and to be reviewed by the donors subject to the local situations and demand.
ENDS.
Issued by: Department of Communications.