Director for Communications, Mr. 'Alifeleti Tu'ihalamaka on testing of siren speaker under NEWS Project – 'Ohonua 'Eua.
September 14th, 2021. Director for Communications, 'Alifeleti Tu'ihalamaka and Senior Engineer Stan Ahio successfully tested the siren station at 'Ohonua, 'Eua on Thursday 9th of September 2021 in conjunction with Japan Radio Company (JRC), the contractor awarded and installed the early warning siren system.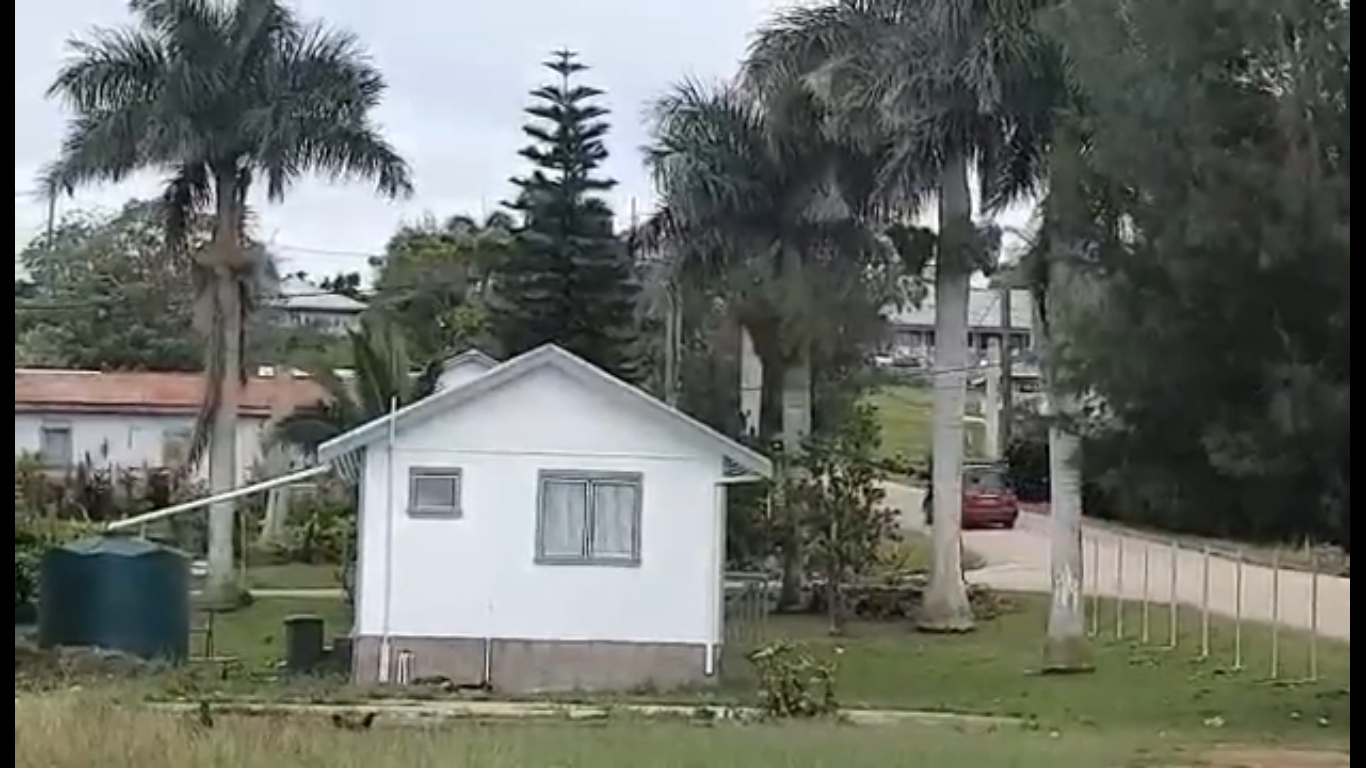 Video record of the siren sound coverage test, 'Ohonua 'Eua, approximated position from siren – 310m
Mr. Tu'ihalamaka is grateful with acceptance of the testing carried in achieving the prime objective of the project "in realizing the swift transmission of warning and safety information on natural disasters by installing these early warning sound alert system covering the vulnerable low land area of 'Eua specific to 'Ohonua, where other towns are safer for having higher grounds".
Mr. Tu'ihalamaka also expressing his gratitude to the Tonga Power Limited and Electrical Commission in facilitating electrical power installation to all sirens across the Kingdom at their own cost in the efforts of saving lives for such disaster.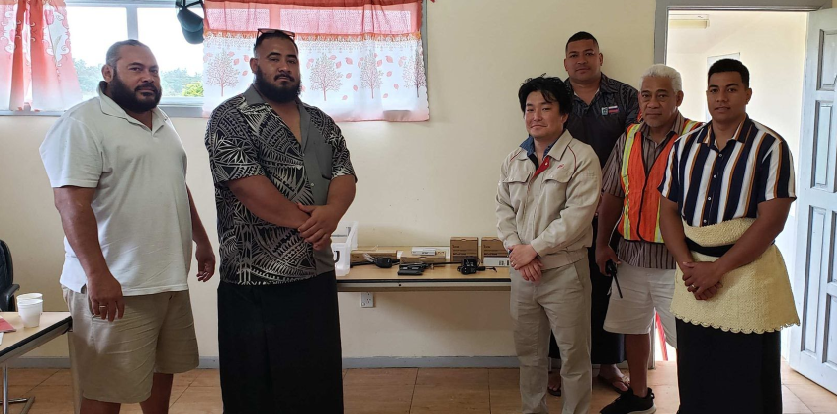 Mr. Kusaba Yasutaka of JRC handed over the VHF radio communication equipment to MEIDECC office, 'Eua.
A new set of VHF handheld radio including external antenna, spare battery, removable charger and other accessories were tested on-site and handover to MEIDECC 'Eua office for emergency communication that allows this office to communicate with key emergency stakeholders across the Kingdom on a multiple of private programmed channels.
The short trip to 'Eua Island also allows the Ministry to carry out its annual ships radio inspection and a meeting with maritime radio users of the island on briefing the importance of the maritime radio communications in joint efforts with Director for Meteorology, Mr. 'Ofa Fa'anunu.
Director for Meteorology, Mr. 'Ofa Fa'anunu with the maritime radio users of 'Eua.
Mr. Fa'anunu encouraged the attendees by briefing his department's role and responsibility to assist them when they are out at the sea fishing or whale watching tour. He reminds them that Meteorology department have a 24/7 shift of rosters standby for any notification on any sea travel in and out of Nafanua Port simply to note their time of departure and expected time of arrival at destination or return.
"This will allow the Department and Search and Rescue agencies to make better approximation of your locations for urgent rescue mission when it is needed", Mr. Fa'anunu added. 
Mr. Falemaka of Angaha, an active maritime user who operate his own business in fishing and whale watching sector commented – "I do commit to the using of VHF radio for communication while out at the sea to make I can operate my business without fear of not returning home safely to my loved ones. We really need these knowledge on how to operate these radios onboard and we welcome with both hands the awareness and training in place for our fishermen and whale watching colleagues". 
The Ministry is planning an awareness and training program to roll out in the next few months on a joint effort with key Government Ministries including Meteorology, NEMO, MOI and Fisheries.
ENDS.
Issued by the: Ministry of Meteorology, Energy, Information, Disaster Management, Environment, Climate Change & Communications.