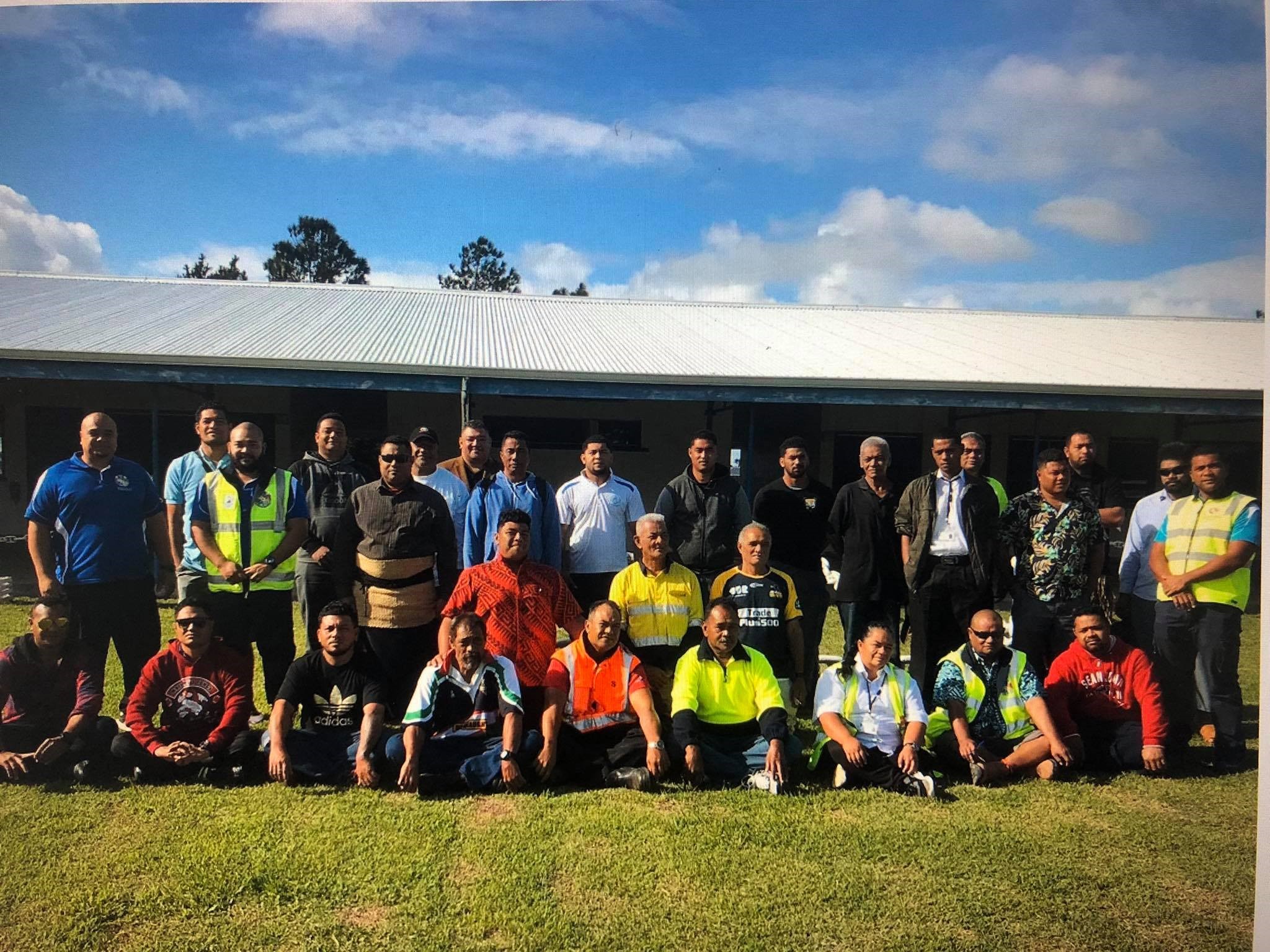 September 2, 2021. A three-day training on Maritime Radio Operator for seafarers was held on August 25 – 27 at Tonga Maritime Polytechnic Institute (TMPI). The training brought together TMPI students, agencies, and interested maritime stakeholders to solidify knowledge of how to operate maritime radios.
The training introduced Communications Regulations and all communications equipment used on maritime ships and boats such as Very High Frequency (VHF) radio system, High Frequency / Single Side Band Radio (SSB/HF), Emergency Position Indicator Radio Beacon (EPIRB) and Personal Radio Beacon (PLB's).
Department of Communications Acting Technician Mr. Fe'iloaki Litili, the trainer of this training said the training was conducted based on a request from TMPI in collaborating with Ministry of Fisheries.
"In order to be certified by the Maritime Department, every single person must participate in a Radio Operator Training. Some of the participants have used radio for more than 20 years without attending any radio operator training but they were able to share knowledge and experience making this training more exciting".
Director for Communications, Mr. 'Alifeleti Tu'ihalamaka added – "This training is part of the Ministry's effort in providing basic but crucial knowledge for maritime radio operators in different levels in not only encouraging regulation compliance but to also equip radio users with the knowledge in efforts towards Safety of Life At Sea (SOLAS)". 
Mr. Tuíhalamaka also added that the department have conducted an awareness workshop and a similar training for Vavaú maritime radio operators successfully in March 2021. It leads us to reach out this efforts to the outer islands community to be aware and benefit from the applied regulations while at the same time gaining knowledge and skills to become a maritime radio operator.  
After completing the training, participants awarded with a Restricted Radio Operator Certificate for Proficiency (RROCP) valid for 5 years, from the Ministry of Communications (MEIDECC).
RROCP holders can validate his/her certificate once expired by attending the same training without taking the exam to refresh knowledge on the contents and be updated with the new maritime radio technologies in place.  
Participant's list:
Government

Marion Bourke

Ministry of Fisheries

Malakai Faletau

Ministry of Fisheries

Tolu Faáui

Ministry of Fisheries

Viliami Fatongiatau

Ministry of Fisheries

Tonga Tuíano

Ministry of Fisheries

Fonuakite Fanua

Ministry of Fisheries

Tevita Havea

Ministry of Fisheries

Tuá Langoia

Ministry of Fisheries

Tuituiohu Mafi

TMPI

Private Sector

Timote Tuípulotu

FISA

Hamale Taliaúli

FISA

Ika Kilisimasi

FISA

Viliami Finau

FISA

Ókusitino Taufa

Pacific Sunrise

Hopoate Fakatoumafi

Pacific Sunrise

Savenaca Batimala

Pacific Sunrise

Sione Ketuú Punou

Tokomololo (Boat owner)

TMPI students

Fineéva Topui

Tufuvai

Soane Patita paini

Tufuvai

Tevita Fehoko Kavafolau

Houma

Sione Hopoki Uafu Tuívai

Houma

Lopeti Halapio Fuimaono

Átata

Uatekini Folau

Átata

Tauleva Fonua

Haátafu

Ílaikimi Soni Halahuni

Haátafu

Malia Peata Sioko Noa

Kolonga

Keleninesi Filikitonga

Kolonga

Ápolo Maika Masima

Éueiki

Similati Foliaki

Éueiki
ENDS.
Issued by the: Ministry of Meteorology, Energy, Information, Disaster Management, Environment, Climate Change & Communications