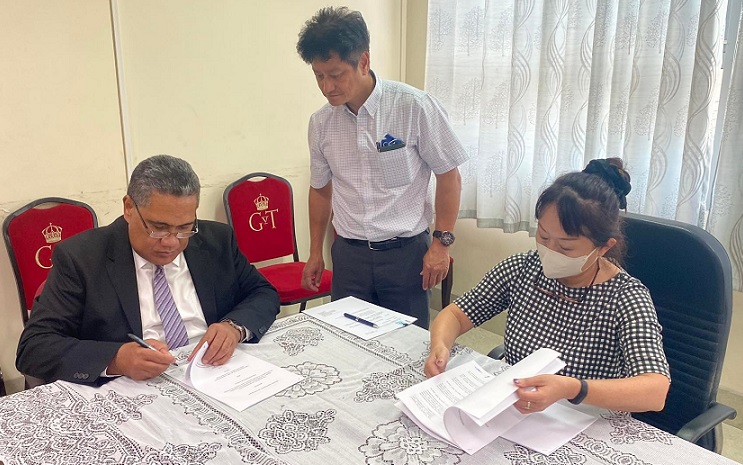 23rd September, 2022 On behalf of the Government of Tonga, the CEO for MEIDECC, Mr. Paula Ma'u and on behalf of the Chief Consultant for the Joint Venture of Yachiyo Engineering Co., Ltd., Japan Telecommunications Engineering and Consulting Service and Kokusai Kogyo Co., Ltd, Ms. Keiko Uchimi signed the Second Amendment of Agreement regarding the consulting services for the Introduction of the Nationwide Early Warning System and Strengthening Disaster Communications Project yesterday at MEIDECC Office.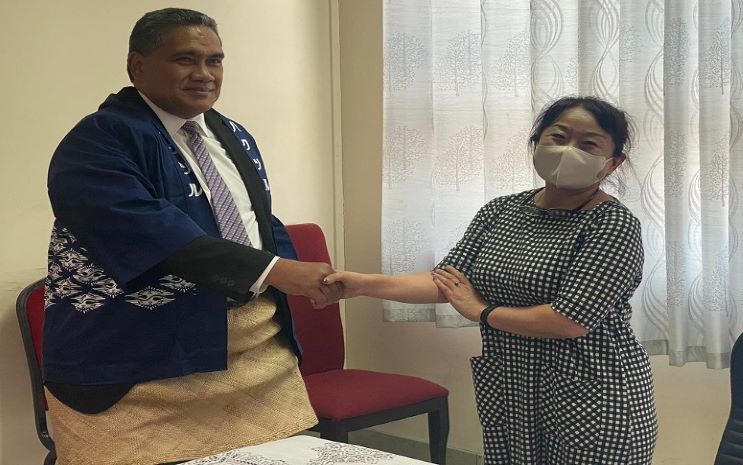 Mr Ma'u also signed the Eighth Amendment of Contract for the project with the Director for the Consortium of NBK Corporation and Dai Nippon Construction of Japan, Mr. Masakazu Dazai.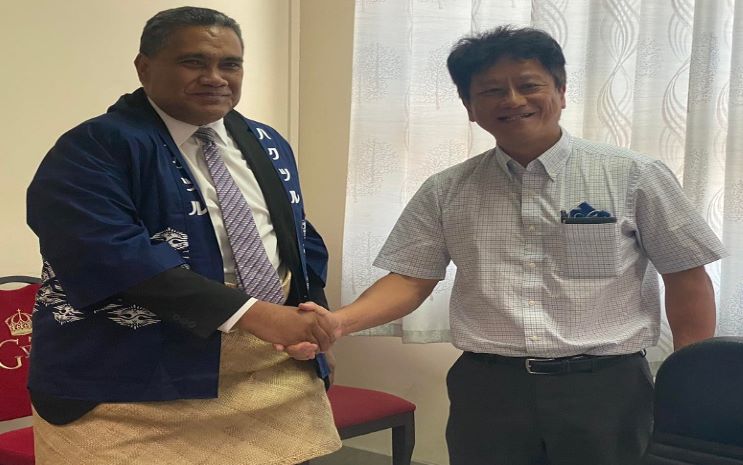 Mr. Ma'u expressed his sincere gratitude to the Government and People of Japan for their ongoing support and assistance to strengthen Tonga's early warning system and disaster communications.
Mr. Masakazu Dazai presented gifts of sake bottles and gift bags to the MEIDECC's CEO as a kind gesture and appreciation for the continuing collaboration.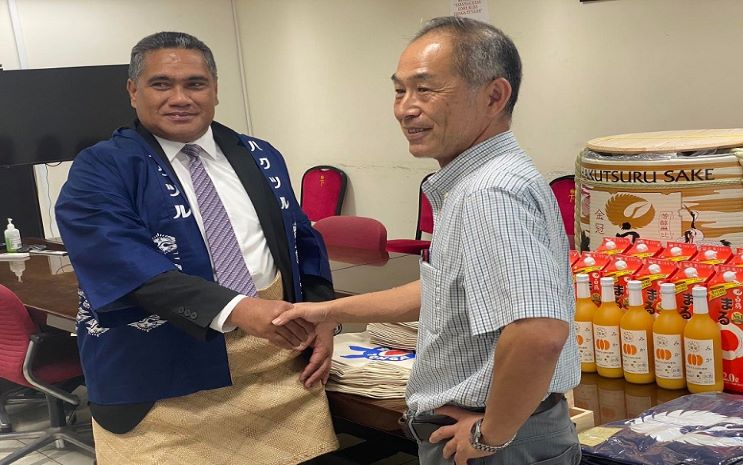 ENDS

Issued by the: Department of Communications (MEIDECC)