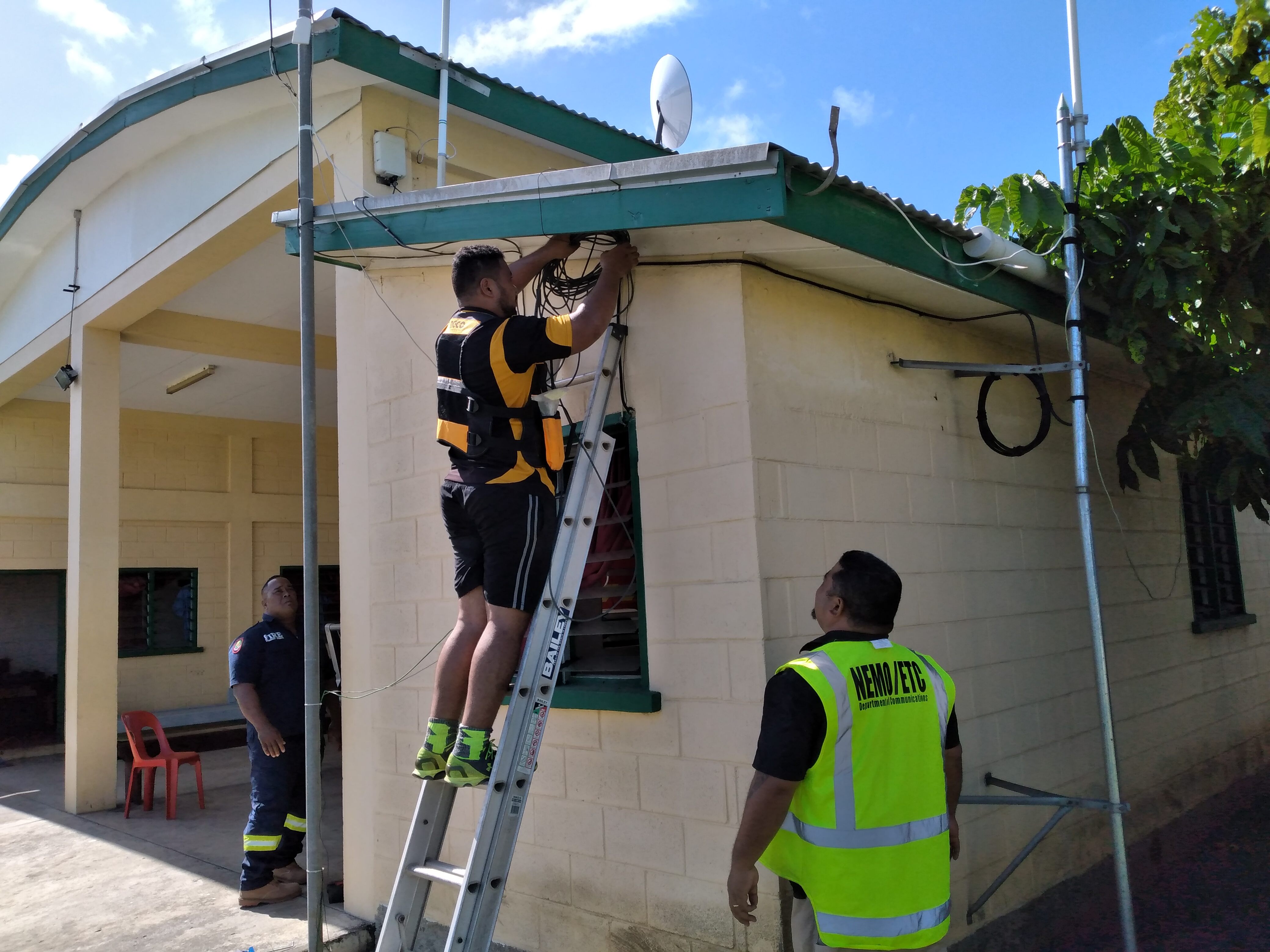 Starlink VSAT terminal installed at the fire station, Ha'apai
27th May, 2022 A team of five from MEIDECC's Department of Communications and Emergency Telecommunication Cluster (ETC) was approved by the National Emergency Management Committee (NEMC) to travel to Ha'apai on May 21 to install Starlink VSAT terminals and to improve internet communications on the island.
The team include the Director of Communications 'Alifeleti Tu'ihalamaka, Lutoviko Falemaka, Taniela Taufa, Poumaama Liu and Muli Tu'ipulotu.
Starlink VSAT terminals are installed in Pangai to provide internet access for government departments, public enterprises and schools. Public Wi-Fi are also available at MEIDECC's office, governor's office, fire station, airport and Sosefo College.
Ha'apai's Police Magistrate Mana Mo'ui Kaufusi said, "I'm grateful that the Justice Office now have better internet access to process birth and marriage certificates and assist us with our daily work schedule."
Sione Fonokalafi of the Ministry of Infrastructure (MOI) "We are happy that we'll be able to carry out our driving and vehicle registration licensing requirements."
The team returned to Tongatapu today.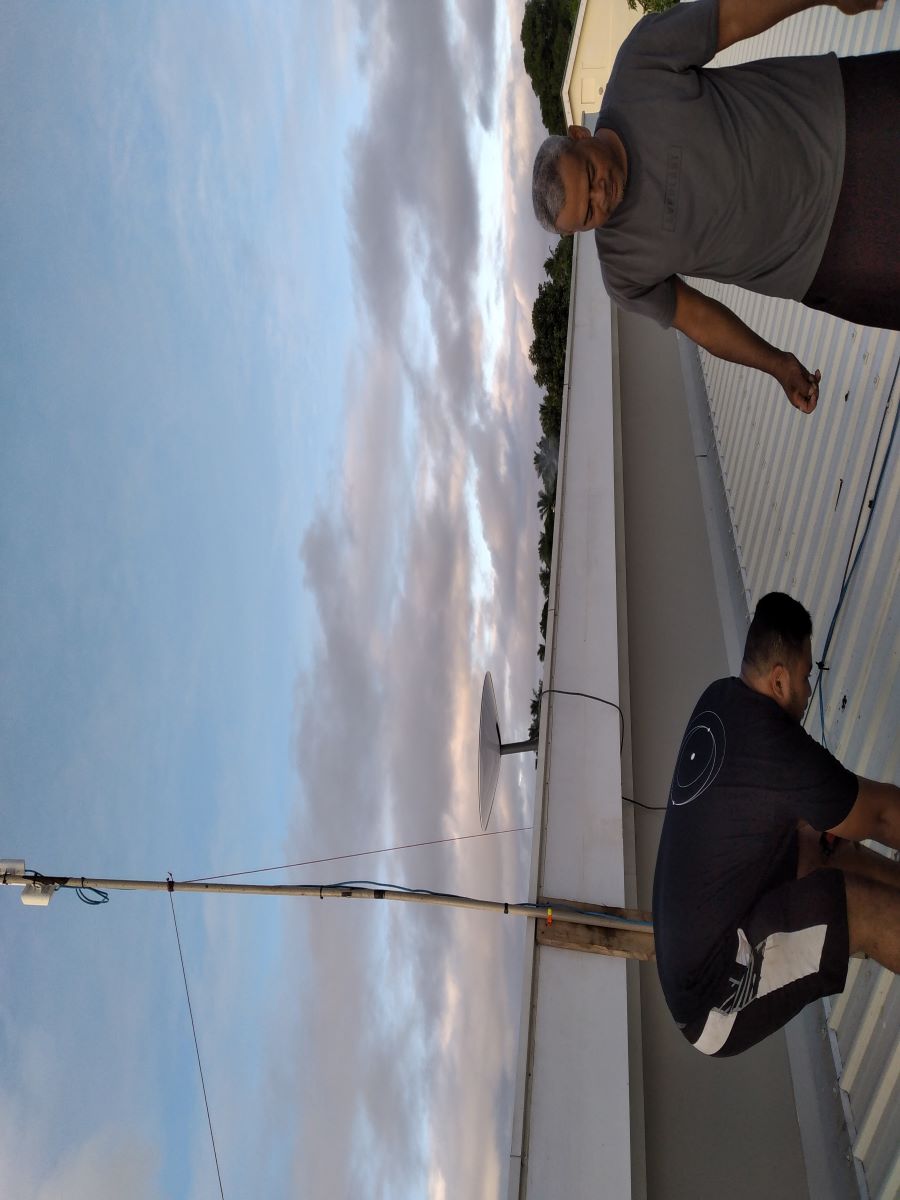 ENDS
Issued by the: Department of Communications (MEIDECC)